Gautam Technology. is a leading Application Development, Website Designing and development Company in India. We offer Website Designing Services, Web Development Services, ERP Software Development, SEO Services. We believe that a business can only be as strong and successful as its structure. This is why we've worked hard to ensure our business is ready and able to serve you in the best possible way. And we're still working to ensure it will always be better than ever.
Our mission:- Our aim is to build our company's corporate structure around customer satisfaction. We strongly believe satisfied customers mean excellent products and services. We're accessible and focused and we don't believe we know everything. The learning never ends at Gautam Technology, and we treat all our customers the same - whether we're dealing with a large corporation or a small one man band.
Our People are our most valuable assets and we pride ourselves in our environment of collaboration and teamwork. Our work culture consists of high level of motivation and employee engagement.
Our Customer success is an important measure of our success. We are fully committed to our clients to add value to their business through customized application of information technology.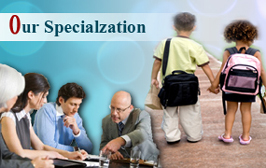 We specialize in School and college softwares.Our School ERP Enterprise Solution system offers complete School Information System which covers all the functions related to the smooth functioning of schools & colleges.Our School Information System help in streamlining every activity in the schools.