The Gautam Technology team provides an outsourcing solution that not only gives you access to quality services, it also gives you the chance to get the competent solution you want at far less cost.
We have experience in various off the shelf softwares like Wordpress, joomla, Drupal, and more. We also work on PHP, ASP, ASP.Net, J2EE and databases such as MySQL, MSSQL , Oracle and MS Access. Whatever you need or want your website to be, our web development experts have access to all the tools you could ever want. We've got the expertise, the proven methodologies and the latest technologies to turn your plans into a fully functioning website. Call us today for more information.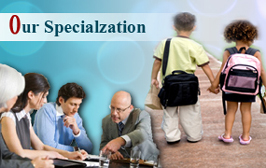 We specialize in School and college softwares.Our School ERP Enterprise Solution system offers complete School Information System which covers all the functions related to the smooth functioning of schools & colleges.Our School Information System help in streamlining every activity in the schools.