Search Engine Optimization service means enhancing visibility of website to reach top ranking on search engines through proper planning and techniques. The main focus of Internet Promotion service is to attract more and more customers towards a particular company.
If you have not established a high visibility of your website on the major search engines like Google, Yahoo, MSN then you probably may not be receiving the online business you need to be successful. Getting that visibility, however, is no longer as easy as creating a website and submitting it to the various search engines.
Gautam Technology help its clients in increasing their Internet visibility through proven search engine ranking optimization using both OnPage and OffPage optimization techniques.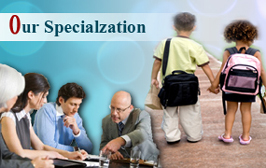 We specialize in School and college softwares.Our School ERP Enterprise Solution system offers complete School Information System which covers all the functions related to the smooth functioning of schools & colleges.Our School Information System help in streamlining every activity in the schools.